UFR Urban Forest Recyclers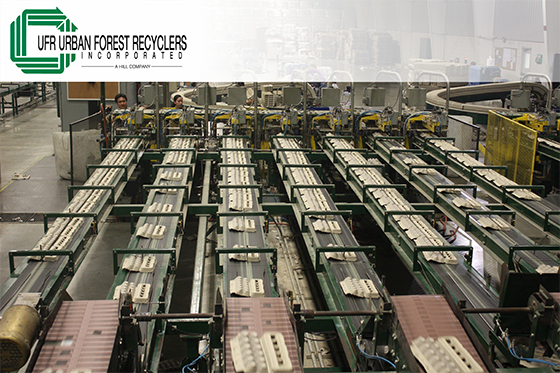 Founded in 1994, UFR Urban Forest Recyclers Inc. manufactures recycled paper into moulded fibre packaging. Currently, the company operates out of manufacturing facilities in Brook, Indiana and Clarion, Iowa and holds a 30% market share of egg filler flat production in the United States.
Products manufactured include:
EGG FILLER FLATS are available in five different sizes. Natural grey or blue in colour, the flats are packaged in bundles of 140 to fit standard egg cases.
EGG CARTONS are available to hold six, twelve or eighteen eggs in all egg sizes from medium to jumbo and are packaged in bundles of 125.
FOUR CUP DRINK CARRIERS that are used in the restaurant industry are manufactured from recycled materials; these biodegradable carriers are packaged in bundles of 220.
FRUIT TRAYS are available in fifteen different sizes. Blue in colour, these trays are designed to provide maximum protection of fruit and are shipped in pallets of 3,600.
UTILITY TRAYS are used to feed chicks and serve as biodegradable greenhouse trays, disposable litter boxes or multipurpose storage trays and are packaged in bundles of 100.