Harvard Property Management Begins Management of ATCO Park
On February 1st, 2021, Harvard Property Management officially assumed the property management of ATCO Park; the award-winning, state-of-the-art headquarters for ATCO and its subsidiary brands.
Completed in 2017 and located in south central Calgary, ATCO Park is a 248,743 sq.ft campus that is home to roughly 500 ATCO employees. The LEED® Gold certified campus is comprised of three buildings: two 4-storey office buildings and 'The Commons' – a unique central hub for both ATCO staff and the general public. The Commons features open spaces with both restaurant and lounge-style seating, public meeting rooms and the Blue Flame Kitchen - a café for all to enjoy with delicious food from around the world, cooking classes and catering.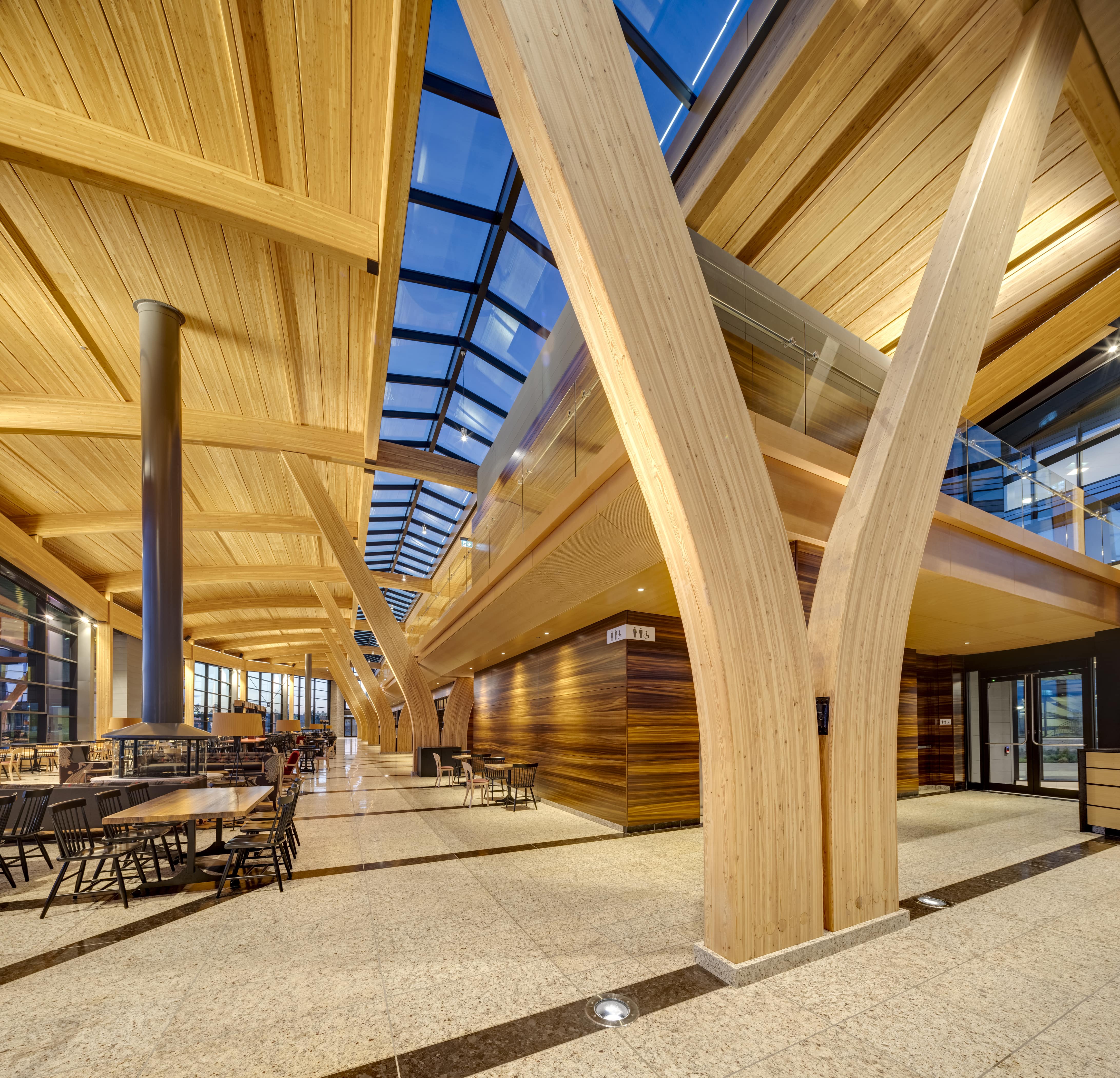 The amenities are not the only feature that makes ATCO Park unique. The warm, inviting design of the campus features wooden accents and large windows throughout. The design of The Commons includes a skylight running across the entire building and a full-height fireplace. ATCO Park was designed by Gibbs Gage Architects (Mosaic Tower at Hill Centre III, Eighth Avenue Place) and Pickard Chilton (Google Cambridge Campus, Uber Sky Tower). The property's design has garnered international attention and numerous accolades including the Prairie Wood Design - Industry Award and The Chicago Athenaeum: Museum of Architecture and Design - American Architecture Award.
Being able to manage this stunning campus is not only a golden opportunity to showcase Harvard's property management abilities, but the result of a fruitful 15-year relationship between Harvard and ATCO.
When asked about the privilege of managing ATCO Park, Harvard Property Management's Vice President, Alberta, Tony Prsa answered with a smile on his face, "It means the world to us.... this was the one we've always wanted and didn't want to let it slip away. At Harvard, we're all about world-class assets and wanted to make sure we had this gem of a property in our portfolio."