Park Centre Celebrates Completion of $7 Million Renovation Project
Offering a fresh, reimagined workplace as bright, elegant, and stunning as the area that surrounds it; Harvard Developments revealed its newly renovated Park Centre location at a special event in early December.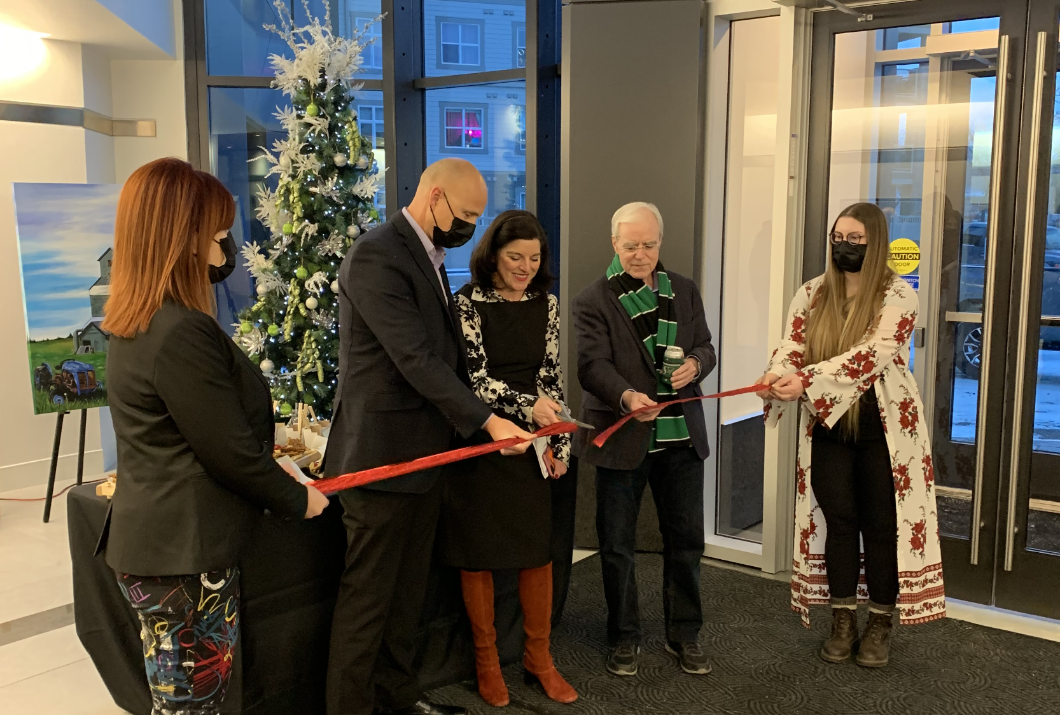 Situated steps away from the vibrant Wascana Park and just minutes from downtown Regina, the three-storey office building has recently completed a 2-year, $7 million transformation project that features dramatic upgrades to its interior and exterior.
New exterior cladding, windows, blinds, and an upgraded underground parkade are just a few of the improvements made during the renovation process. Tenants and visitors will also discover the building has fully refurbished bathrooms, a fitness centre, new LED lights, and a vibrant upgraded lobby to greet them.
The completion of the project was marked by Harvard with an intimate re-opening celebration earlier this week that featured representatives from Park Centre's primary tenants TD Asset Management, Connor Clark and Lunn Financial Group, and the Kramer Corporation. It was also an opportunity to show gratitude to the several local contractors on the project, including P3 Architecture, MacPherson Engineering, Ritenburg & Associates, PCL, Westridge Construction, Eden Landscaping and Drew Consulting.
"After two years and a great deal of effort, we are thrilled with the end result of the redeveloped Park Centre," said Rosanne Hill Blaisdell, Managing Director and Chief Operating Officer of Harvard Developments, "This project was almost on time... but definitely on budget. I would like to thank Harvard Development's Property Management Team and the incredibly talented group of consultants and contractors. Their creativity and commitment have made all the difference in undertaking a project of this scale during a pandemic. Park Centre is our new gem."
For more information and leasing availabilities, click here.