LEED Gold Designation, Art Installation Unveiled at Agriculture Place
Harvard Developments, construction partners, and tenant representatives assembled at Agriculture Place on Monday to celebrate the unveiling of the tower's LEED Gold designation and new art installation.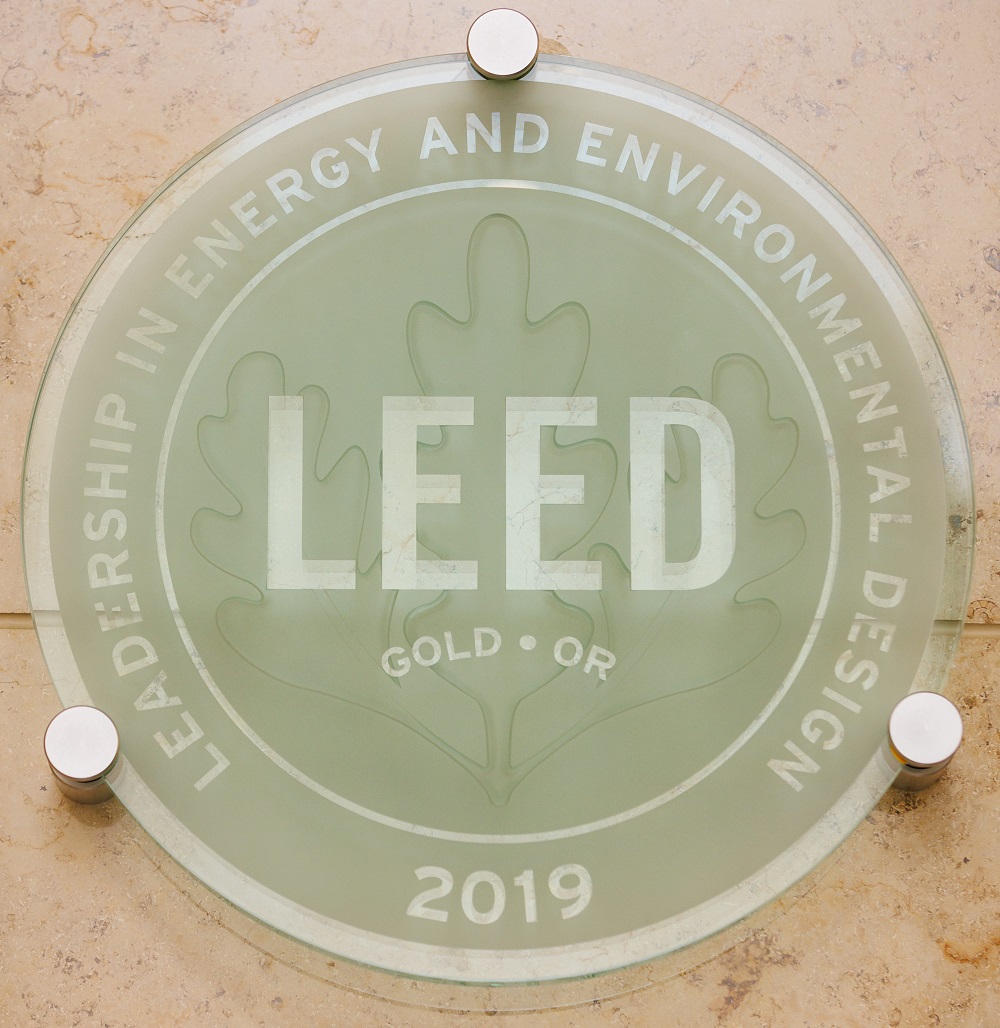 Leadership in Energy and Environmental Design (LEED), works with building owners and developers to help lower emissions, reduce waste, and assist in the creation of high-performing, resilient buildings that conserve energy. A thorough review process then takes place where one of four designations are awarded: Certified, Silver, Gold, or Platinum.
Completed in 2015, Agriculture Place was designed to serve as the new benchmark for efficiency, harmony, and natural beauty in the Regina market, and serves as the national headquarters to Farm Credit Canada, as well as the regional offices of Stantec and CIBC.
Over 90% of office spaces within the tower have visibility to the outside, which allows for an abundance of natural light. The tower is also built on a highly sustainable site, all while sporting the latest energy-efficient equipment and amenities.
Rosanne Hill Blaisdell, President, and CEO of Harvard Developments spoke at the special unveiling event within the lobby of Agriculture Place: "We would not be here celebrating this great achievement today without the collaboration of our tenants and development partners in the construction of this tower," said Hill Blaisdell, "It was their dedication and commitment that allowed us to create this efficient, environmentally sound, healthy workplace, setting a prime example of the positive changes that we as business leaders and placemakers can have on our environment."
Agriculture Place now joins an elite list of other innovative buildings in Saskatchewan with LEED designations and the over 2,200 in Canada.
Along with the LEED designation, five new pieces of art were unveiled that will grace the corridor linking Agriculture Place and FCC Tower. The pieces were created by Canadian Rachel McFarlane, a Canadian artist known for her ability to combine twists of light and colour to recreate North American landscapes. Her colourful, dynamic works are inspired by the rural locations she has encountered through her travels, including Sedona, Arizona; New Orleans, Louisiana; and Gros Morne, Newfoundland and Labrador.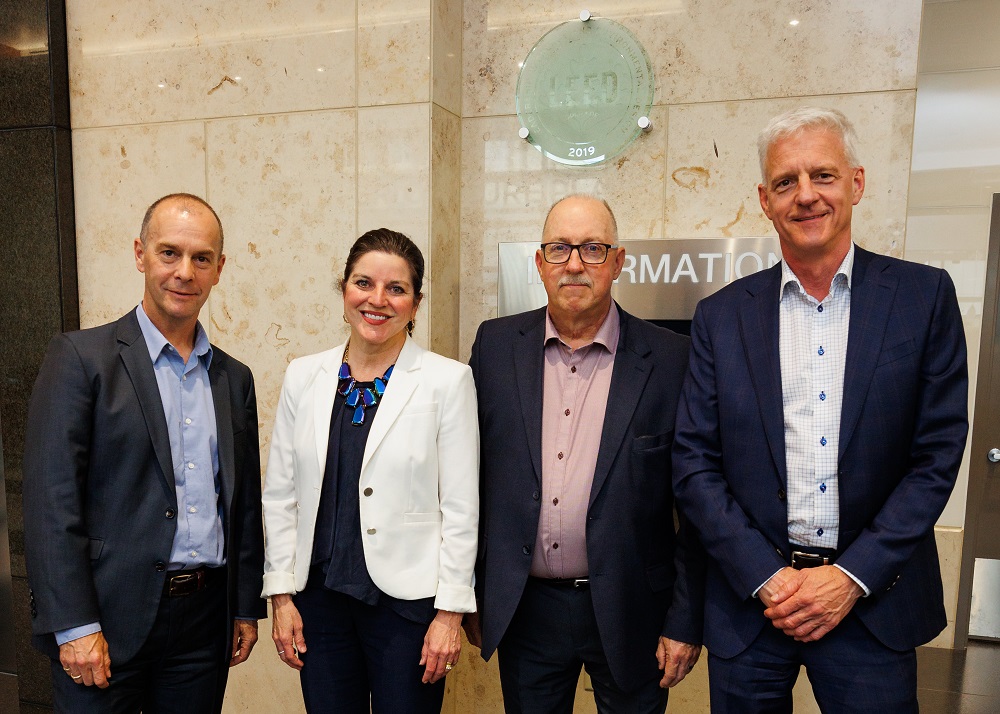 (L-R) Michael Hoffort, President, and CEO, FCC; Rosanne Hill Blaisdell, President, and CEO, Harvard Developments; Greg Honey, Executive VP, and Chief Human Resources Officer, FCC; Ross Topp, Executive VP, and CFO, FCC (Photo credit: Chris Graham Photo)